Discover the Etinastro jacquard woven labels and all the advantages of using them for your brand!
Read the dedicated news.
All the brands that work in the fashion world know the importance of a superior quality jacquard woven label, capable of customising an item of clothing or an accessory in a truly unique and distinctive manner.
There are renowned international brands, in fact, that have made jackets or plain t-shirts famous thanks to the label, a detail that, if wisely designed and produced, can genuinely represent and propagate corporate values.
Our company has always been committed to creating exclusive solutions for Customer brands, and today we take pride in presenting our jacquard woven label, your perfect ally to success.
The many uses of our jacquard woven labels
When you think of jacquard woven labels you immediately think of the fashion sector, but one doesn't take into consideration all the other destinations of use.
The haute couture brands, in fact, have been treating their labels like actual accessories, contributing to the success of many renowned collections and capsules.
In addition to bestowing a distinctive and unique look to clothes however, whether ready-to-wear or tailored, jacquard woven labels give bags, shoes, and household linen that extra high impact touch.
In recent years, moreover, casual sportswear has become increasingly important, now worn as regular day-wear and no longer just by athletes, which is why more and more brands in the sector have decided to foster the winning idea of jacquard woven labels.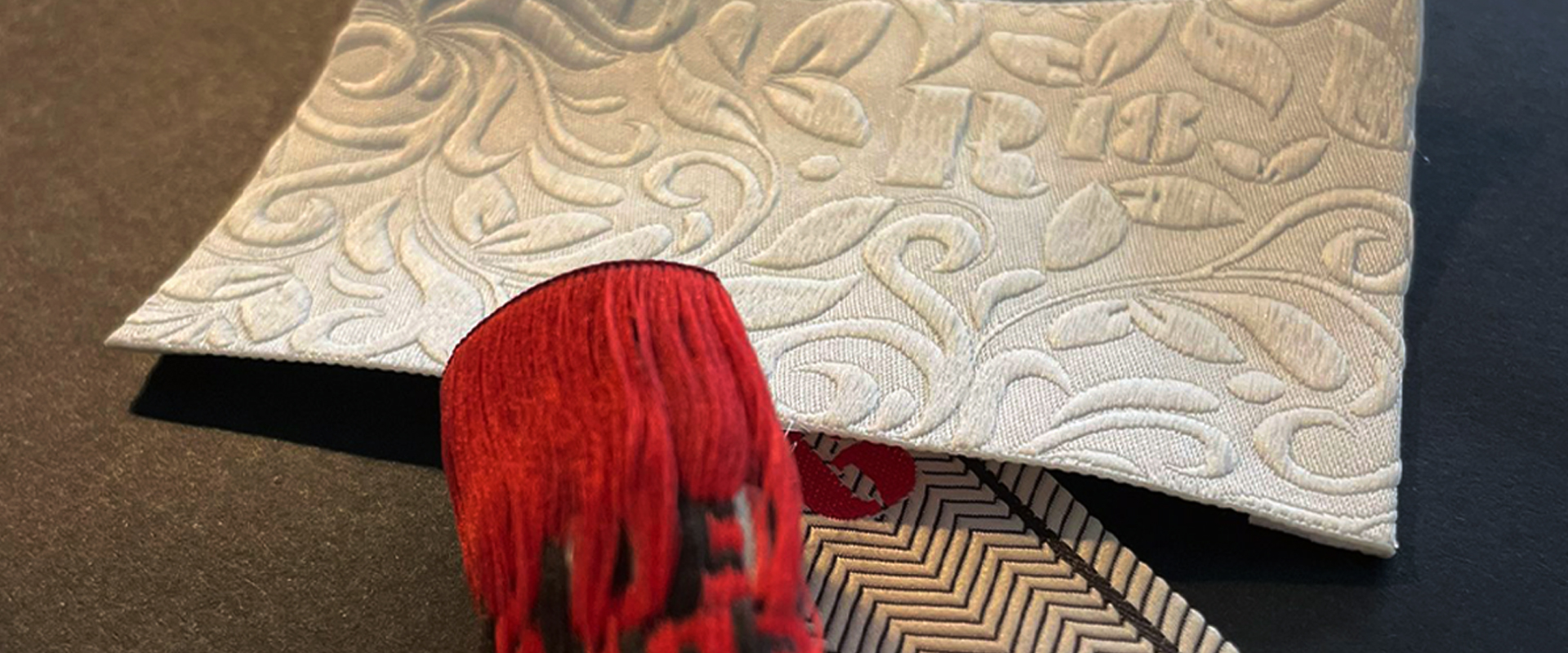 The advantages for your brand
Applying jacquard woven labels to your brand's garments, not only will they be more aesthetically appealing, but they will also help to improve the positioning of your brand in the minds of consumers, hence encouraging the purchase!
The extensive Etinastro range to dress your brand in an exclusive manner
The Etinastro professional team members support the brands in the conception of the jacquard woven label which best responds to the specific requirements regarding design, fabric, graphics and dimension.
What distinguishes our services, in fact, is the highly qualified advice provided to Customers, as well as the attention of our technical department and the technologically advanced machinery available.
As for the yarns we use to manufacture the jacquard woven labels, we are able to offer the following alternatives, all of superior quality: polyester and cotton yarn, eco-friendly cotton, satin, selvedge satin, also in high definition versions.
We can supply labels with different shaped folding, heat, ultrasonic or laser cut, with the possibility of applying an adhesive coating and delivered on a roll, so as to satisfy every aspect of the brand's requirements.
Request a no obligation quote now to develop your own bespoke jacquard woven labels!