Etinastro manufactures bespoke ribbons for the Milan Furniture Fair
The Milan Furniture Fair engages Etinastro to create its bespoke ribbons. Find out more details about our collaboration and our products, read the news!
The Milan International Furniture Fair has always been a key reference point for the furniture and design sector: launched in 1961, the Furniture Fair promotes Italian exports of furniture and furnishings with flagship brand stands and a series of events.
In September every year, in fact, the Fair presents the latest solutions for both domestic and commercial environments, bringing together the most renowned architects and designers on the national and international scene.
For the 2016 edition, Etinastro created bespoke ribbons for the Furniture Fair and, over the years, has continued to collaborate with numerous first-rate enterprises that have taken part in this outstanding event in Milan.
Find out how to boost the value of your products, continue to read our news!
Etinastro's experience at the Milan Furniture Fair
Our staff has always had a keen eye for all the latest market trends and, in this sense, the Furniture Fair is without doubt one of the most significant events of the year.
Our collaboration with important designers in the industry, as well as the contribution made for the Fair itself, have led us to develop a profound sense of awareness towards events of this level over the years.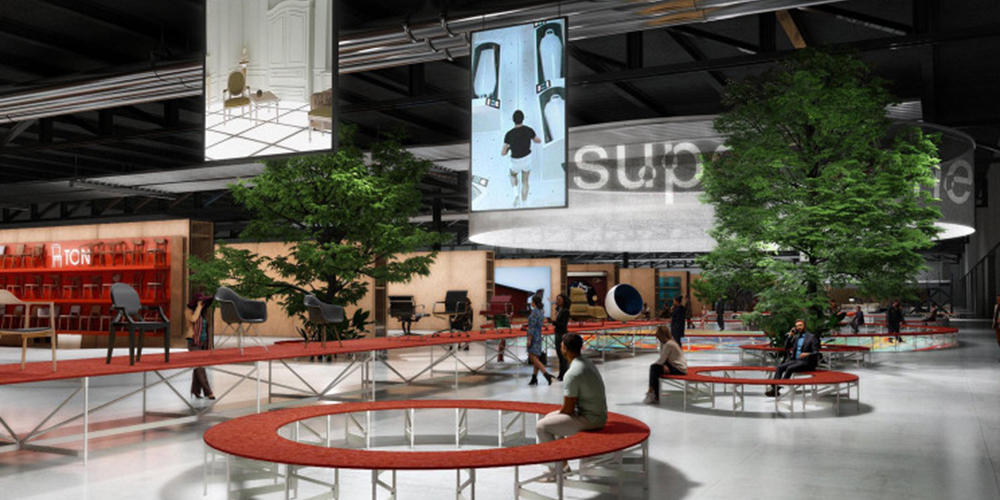 During events such as the Milan Furniture Fair, in fact, it is essential to present one's products with packaging that is capable of distinguishing them, remaining in line with the corporate brand communication vision, but nevertheless capable of attracting the attention of visitors, with eye-catching innovative proposals.
Thanks to its vast experience gained in similar contexts, Etinastro is the partner that is able to propose effective and superior quality solutions to its corporate Clients, boasting a level of communication that remains impressed on the memory of all your visitors.
Etinastro solutions to convey the core values of your Brand.
The solutions proposed by Etinastro cover a wide range of products to promote the core values of every corporate Client.
Our labels, bespoke ribbons, sensory products and articles created using the laser processing of paper materials are precious allies of an engaging marketing strategy, especially during an event such as the Milan Furniture Fair.
For example, the exceptional workmanship, superior quality fabrics and printing techniques of the Etinastro bespoke ribbons, allow our Clients to take advantage of the essential prerequisites of brand communication.
This translates, for instance, into making the visitor or Client feel they are receiving special attention and, therefore, will feel more inclined to open up and listen to what the company has to convey.
You can use the Etinastro products to create a preferential channel between your business and your users, to prove you are truly attentive to their needs and ready to satisfy all their demands.
Do you want to create the most engaging packaging for your products?